The Interdictor-Textures are available in a resolution from 32 to 512 pixels and support CTM textures.
Hello, I am the designer of this Minecraft Texture Packs, the Interdictor-Textures. Unfortunately I have no more time to take care of updates and new textures. It is a great pity.
If you are interested to continue working at this resourcepack, I would be very grateful. It is enough to send even single textures. They can also come from your texturepack. If you're interested contact me via [email protected].
-Marc Schmidt (alias MaggiCraft)
---
other Minecraft content: Instant Structures Mod
---
scroll down for the installation guide
---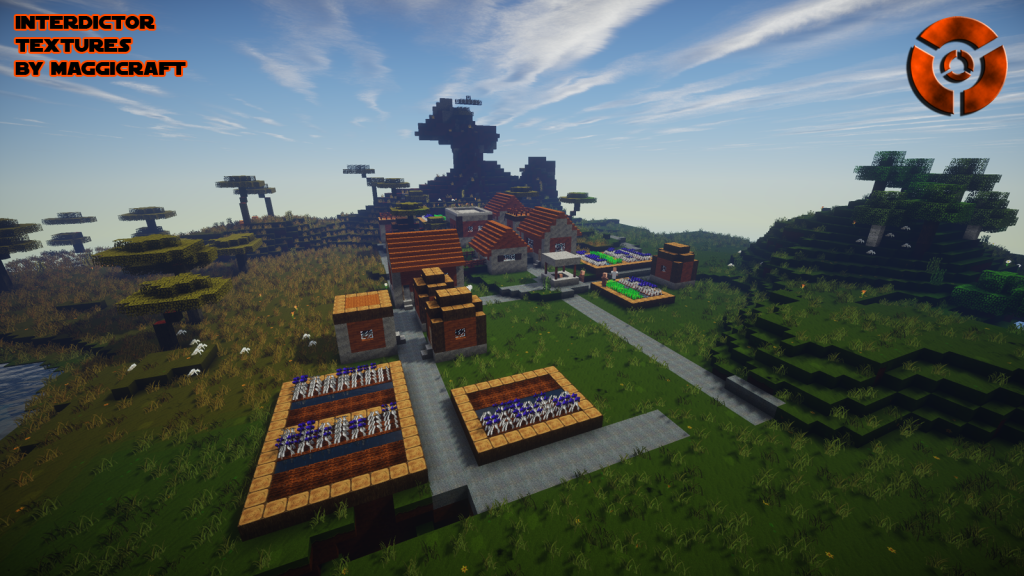 ---
Installing the Interdictor-Textures

Download the resourcepack
Install MCPatcher (or CTM won't function ). Open MCPatcher and click Patch. Make sure that the HD Textures option is selected

Place the Resource pack in the folder leaving the file as a .zip.

Open Minecraft and click Resource Packs on the main menu.




Click Open Resource pack folder. This opens up the folder where the Resource packs are stored.

If the folder does not open you will need to manually open it:

Windows: %AppData%\.minecraft\Resourcepacks

Linux: ~/.minecraft/Resourcepacks

Mac OS X: ~/Library/Application Support/minecraft/Resourcepacks

The Resource pack will now show up in Minecraft. Simply click the pack and it will be applied to Minecraft!
Page: Download Interdictor-Textures - Instant Structures Mod (ISM) for Minecraft by , last update: